Indigo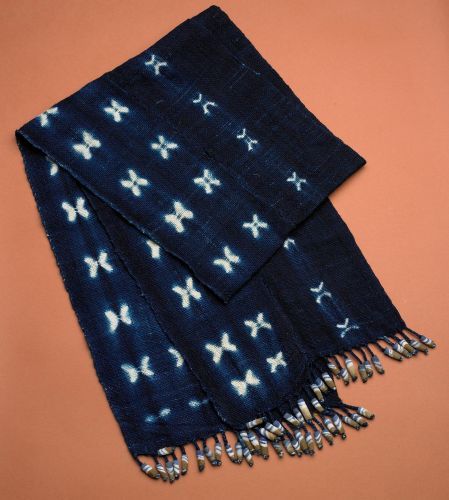 Scroll Down to see Indigo Pieces for Sale
The beautiful, deep blue color of indigo is one of the richest colors found in indigenous fabrics around the world.
In Mali, the indigo plants used for dye by the Dogon people are gathered from areas nearby the villages and processed to produce the blue dye. Indigo is favored by the neighboring Tuareg, who are sometimes referred to as "the Blue Men" due to the color of their turbans and robes. Malian men and women of all tribal affiliations also wear boubous made of the beautiful cloth, however it is the Dogon people who most commonly use the material as sorong-like wraps for the women and tunics and trousers for the men
Traditionally, the men do the weaving of the un-dyed cloth, using thread that is hand spun from locally grown cotton by ladies using hand made spindles. The men weave long strips of cotton cloth, which are sewn together to create the desired width.
Lady artists decorate the fabric by tightly stitching the un-dyed cloth using various patterns. In a process similar to tie-dye, the stitching is removed after the dye process and the resulting white patterns remain.
Indigo material should be washed separately in cold water to avoid staining other fabrics, and hand washing or dry cleaning is recommended.
Loading
Featured Product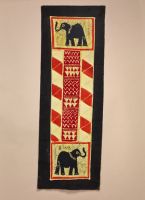 $30.00
Top