February 5, 2009
A special Thanks and introduction to:
Gorel Sidibeh – Sahara Passion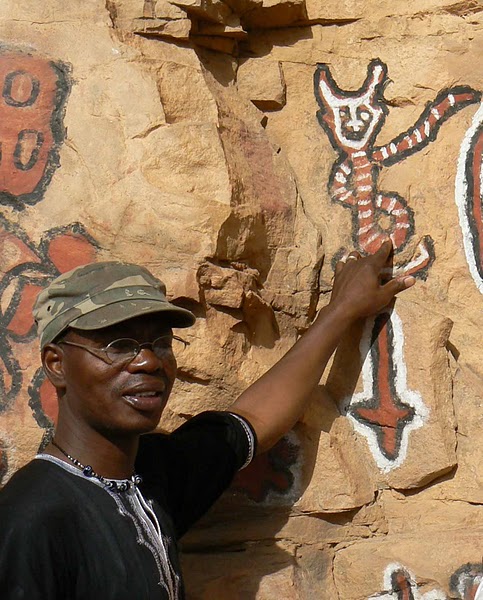 Partner and Tour Operator Extraordinaire
Shindouk Lamine – Sahara Passion
Our Tombouctou Connection
Gorel Sidibeh
Gorel Sidibeh
Partner & Tour Operator Extraordinaire
Shindouk Lamine
Shindouk Lamine
President of the Guide's Association, Tombouctou
Shindouk Lamine
Shindouk Lamine
With Part of His Extended Family
Thanks & Photo Credits
A brief thank you to Sue Wehner, Stephanie Van Reigersberg and Patricia Hills for their participation as "crash test dummies" for our 2009 Pays Dogon ride. Sue and Steph, thanks so much for your wonderful photo contributions!
Sue Wehner
Sue Wehner
Friend and Photo Contributor
Stephanie Van Reigersberg
Stephanie Van Reigersberg
With Abdoulaye the Excellent Guide in Djenne
Patricia Hills
Patricia Hills
With Uru the Dogon Horseman
Oumar: The Horseman of Tombouctou
We are fortunate to have been introduced to Oumar in-Dahoye el Arawanie who is a horseman of note, through Shindouk. It is unusual to find a horseman with Oumars talents among the Tuareg in the Tombouctou region, as the camel is the usual Tuareg preference. Ourmar has a passion for horses shared by serious horsemen world wide.
Oumar in-Dahoye el Arawanie
Oumar in-Dahoye el Arawanie
Oumar and a Stallion He Has Trained
Oumar
Oumar
In the Dunes Outside of Tombouctou
Horse of the Desert
Horse of the Desert
Oumar Gallops Through the Sands of the Sahara
Traditional Tuareg Bridle
Traditional Tuareg Bridle
Close Up of Bridle onOumar's Horse
Leave a Reply
You must be logged in to post a comment.