The Fabled City of Tombouctou
---
Tombouctou "The Mysterious" is a place of ledgends.
An historical center of trade, Tombouctou of old was also a center of learning. The many scrolls preserved in Tombouctou by the arid climate are currently in the limelight in world news (2008-2010). The scrolls, which are in the process of being professionally preserved and cataloged are said to rival the Dead Sea Scrolls in wealth of ancient knowledge and importance.
View of the Tuareg Peace Monument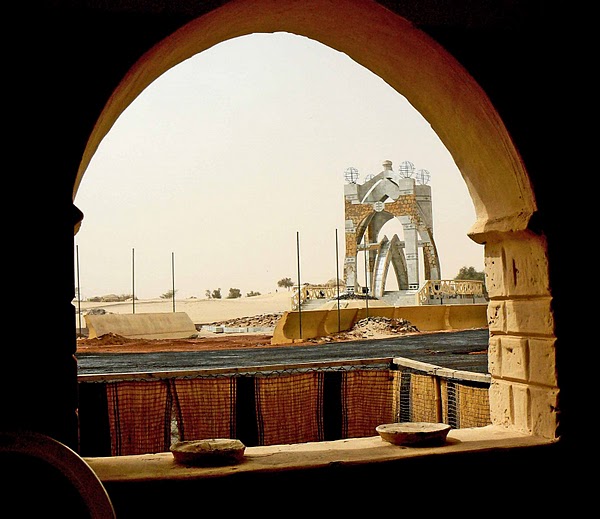 A View Through a Window of the Tuareg Peace Monument in Tomboctou, Mali
The Tuareg Monument to Peace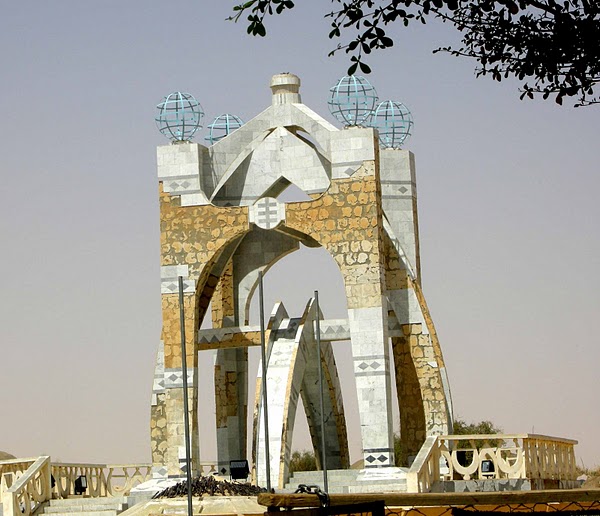 Tombouctou, Mali
House of Scrolls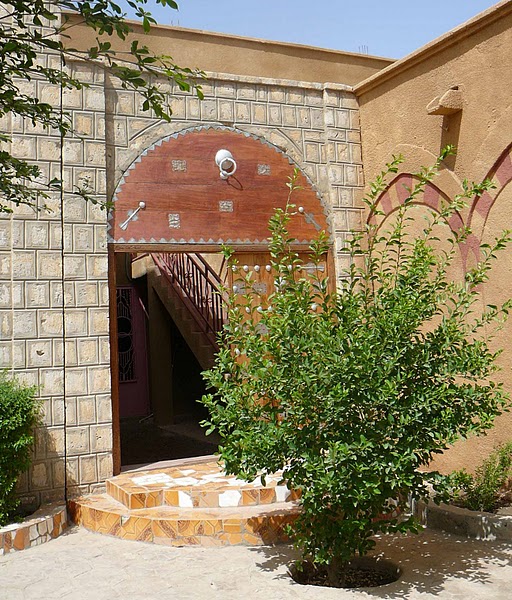 The Scrolls of Tombouctou are Said to Rival the Famous Dead Sea Scrolls
Woman Working with a Scroll


The Precious Scrolls of Tombouctou are Being Preserved
Architecture of Tombouctou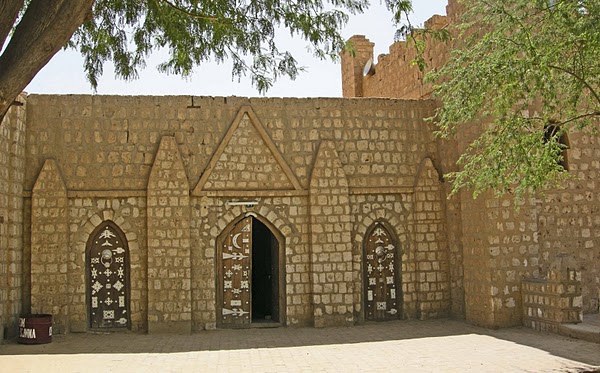 Beautiful Local Building
Turban Shop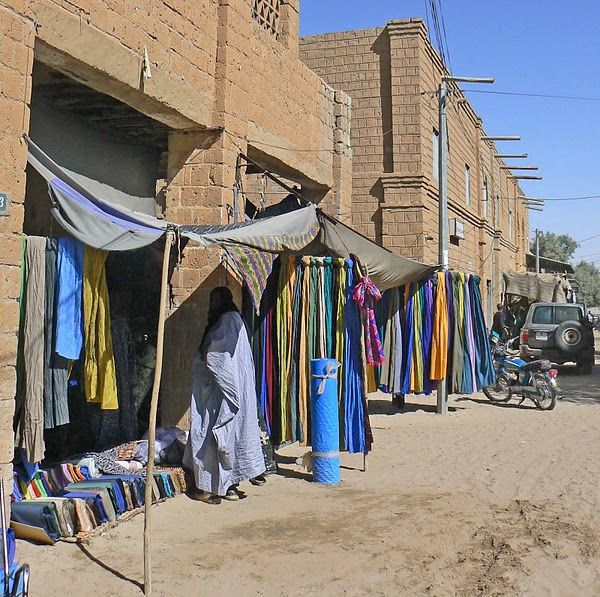 Turbans for Sale on the Streets of Tombouctou
Turbans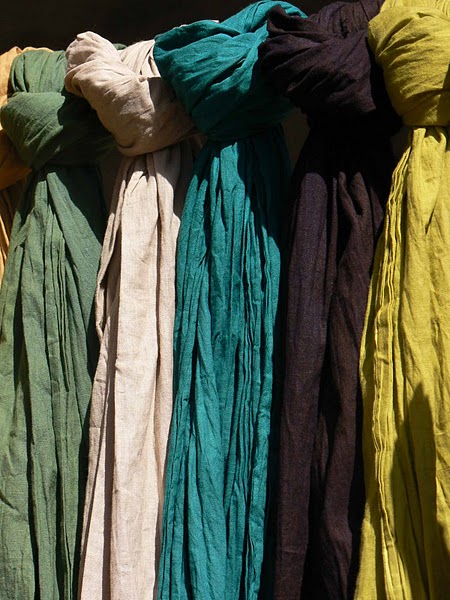 Turbans for Sale in Tombouctou
A Small Shop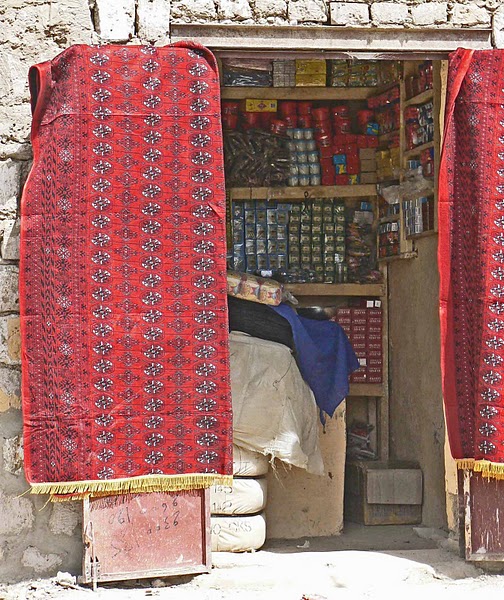 A Small Shop Front in Tombouctou
Rugged 4 x 4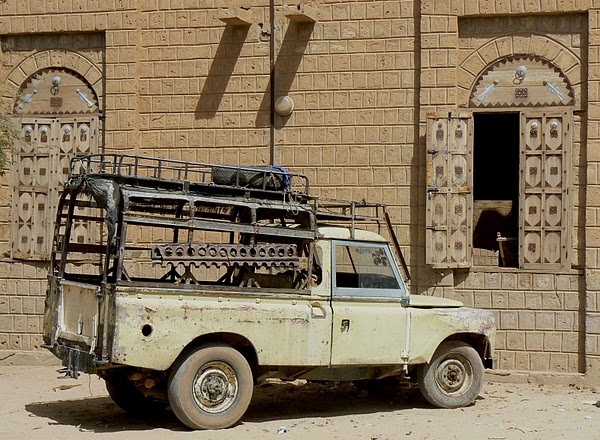 The Tough Desert Conditions Reguire Tough Vehicles
Window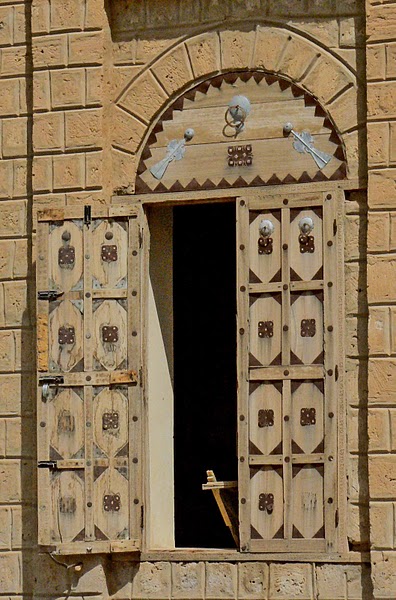 Window Shutters in a Building, Tombouctou
Baggage Donkey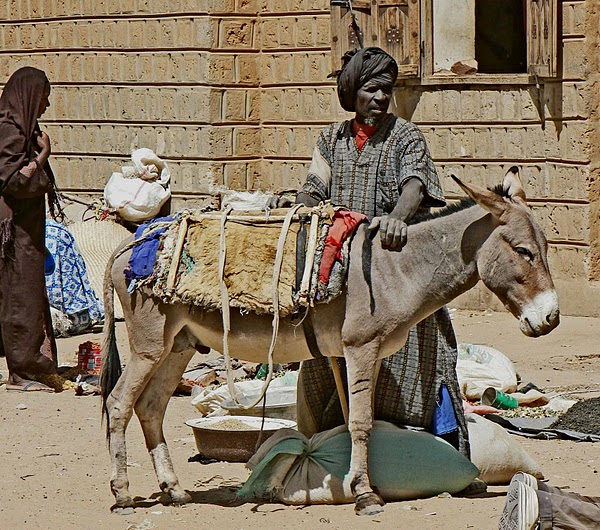 Man with Baggage Donkey in Tombouctou
Camels Waiting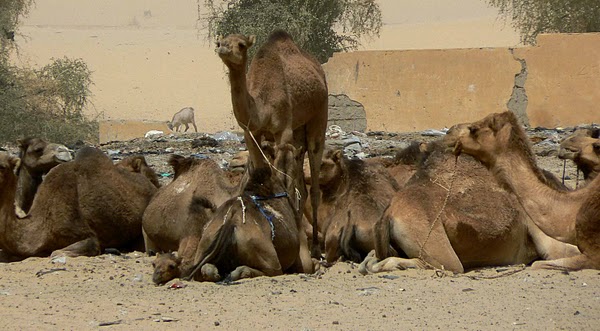 Camels Waiting as Tuareg Riders Shop in Town
Camel Parking on the Edge of the Sahara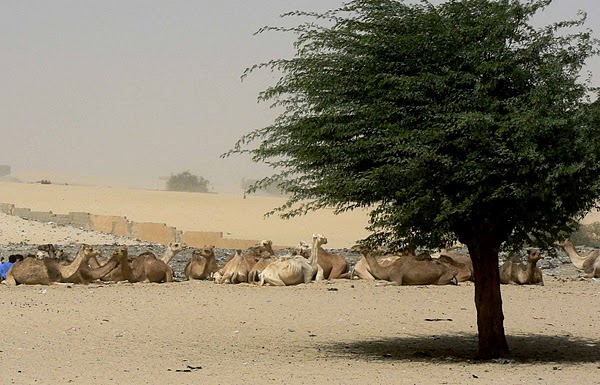 On the Outskirts of Tombouctou
Heading for the Dunes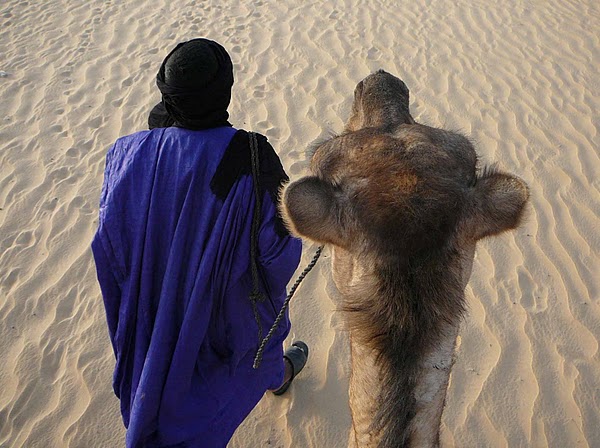 Camelback View
Camel Saddles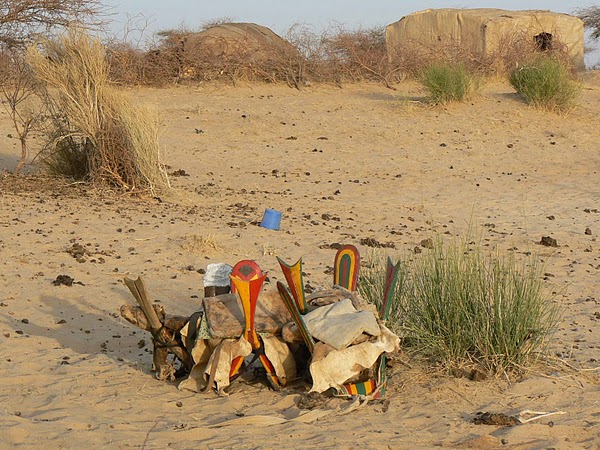 Camel Saddles in a Tuareg Encampment
Stephanie with Camels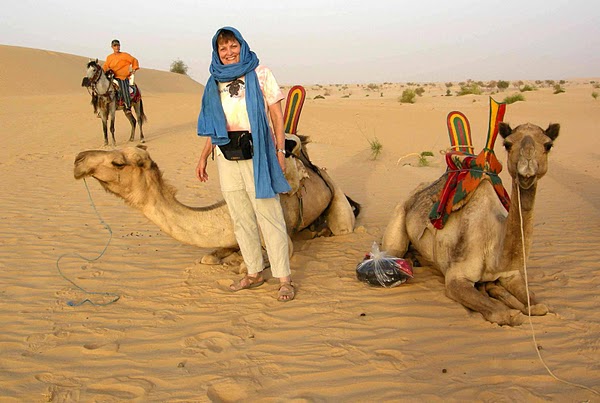 A Ride in the Dunes with Horse and Camels
Camel Caravan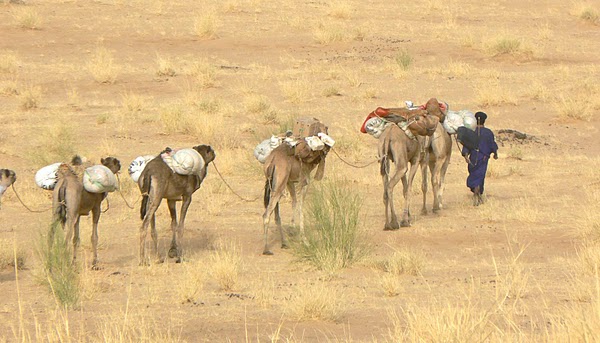 In the Sahara Outside of Tombouctou
Camel Caravan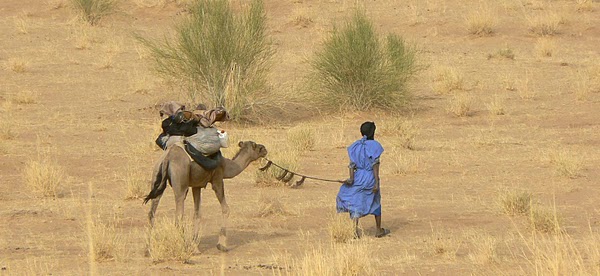 Man Leading a Camel
Camels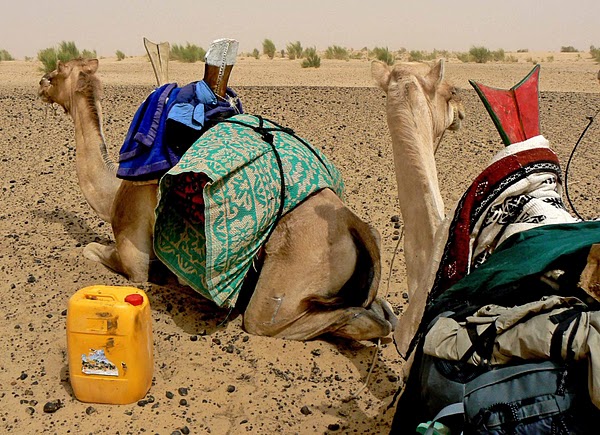 Camels Carrying Necessities for Sleeping Out in the Desert
Tuareg Camels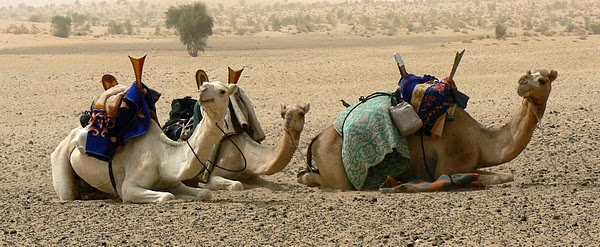 Waiting for Their Riders to Return
Waiting for a Drink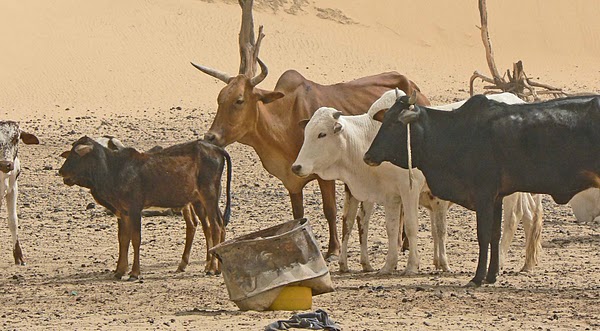 At a Well Near Tombouctou
Cows at a Well Near Tombouctou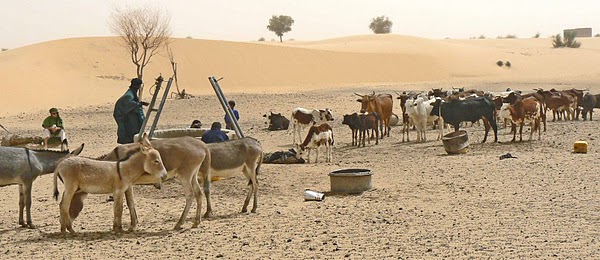 Livestock Waiting for a Turn to Drink
Solitary Camel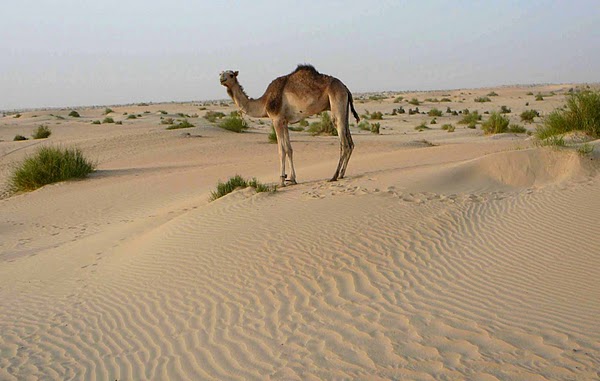 In the Dunes Near Tombouctou
Horse in the Dunes



Rider Enjoys the Solitude of the Dunes and a Good Horse
Oumar: The Horseman of Tombouctou
Oumar in-Dahoye el Arawanie is a horseman of note. Born to Tuareg nobility, horses are his passion. It is unusual to find a horseman with Oumars talents among the Tuareg in the Tombouctou region, as the camel is the usual Tuareg preference. Ourmar has a passion for horses shared by serious horsemen world wide.
Oumar in-Dahoye el Arawanie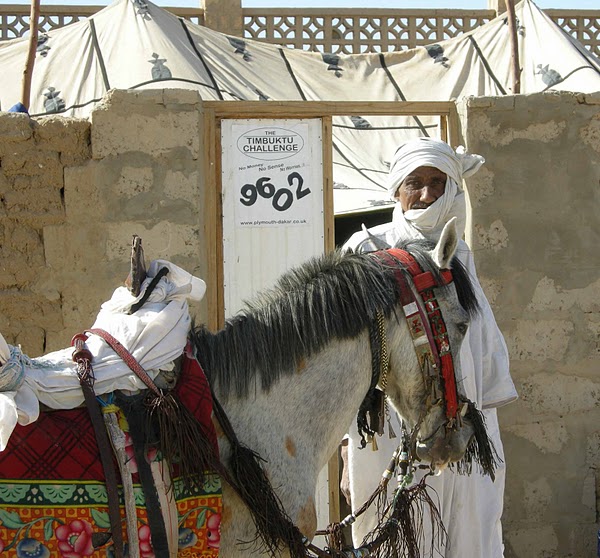 Oumar and His Stallion
Oumar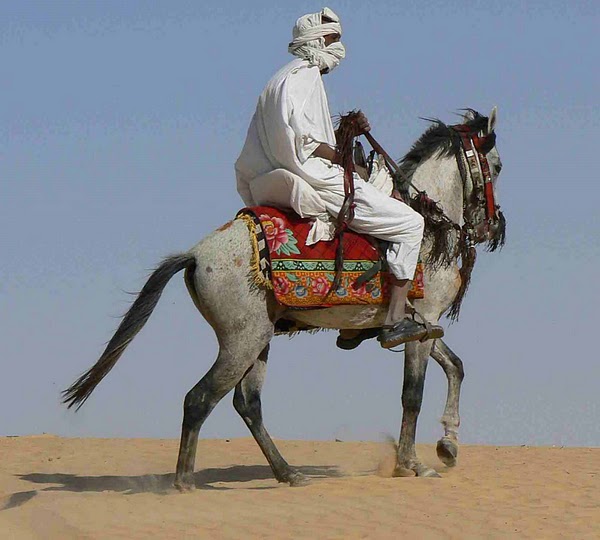 In the Dunes Outside of Tombouctou
Horse of the Desert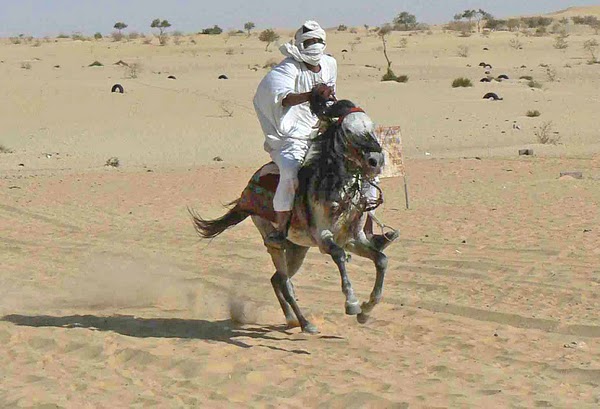 Oumar Gallops Through the Sands of the Sahara
Traditional Tuareg Bridle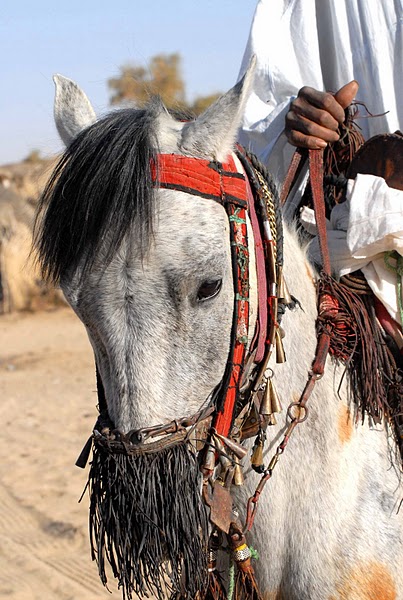 Close Up of Bridle on Oumar's Horse
Leave a Reply
You must be logged in to post a comment.